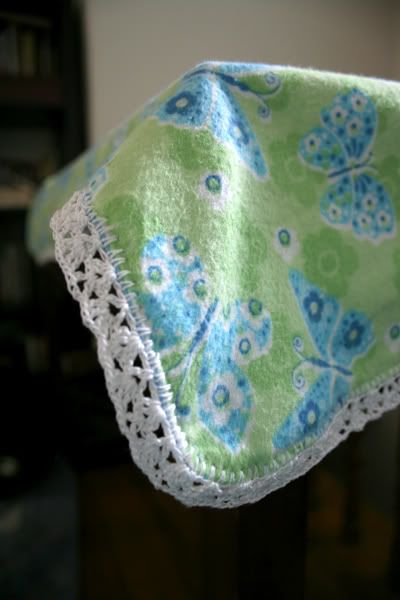 Yay! I finished Zoey's blanket in four days thanks to my friend Rebecca for teaching me how to do the edging. This was actually the easiest blanket that I have made. I like to make a blanket for all of my kids. I'm not very good at sewing. Actually, I am rather sloppy because I rush and I don't take the time to read about how it should be done. You can look at my kid's blankets that I have made and see what I am talking about. I tried to do a pin wheel quilt for CJ. I then tried doing an easier one for Mia but didn't know how to do the binding (is that even the right term for the edges?).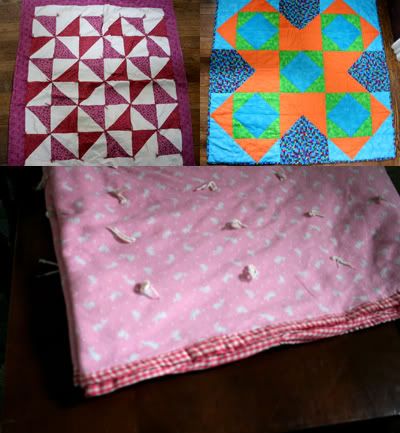 Finally, I got a little smarter and started asking people for help. My mother in law helped me make a blanket for Xander. I designed it and wanted to make a huge "X" in it. She taught me how to quilt it and do correct binding. It was my best blanket yet! And then, I asked my friend Rebecca to show me how to do the crocheting around the edges. Very fun!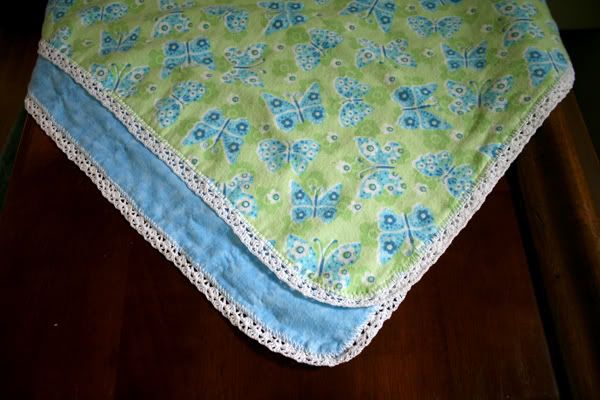 So I am definitely getting better. This was really fun and I think I will do it again. Now that Zoey's blanket is done, she can come anytime!
Come out little Zoey, I know you want to!