AT FIRST. . .
My friends wanted to give me a shower. I told them that I didn't need a shower that I had everything I needed-thanks to the 3 kids I already have and especially since 2 of those kids are girls. I told them we could just hang out and do something fun. I didn't want people to spend money on me.

THEN. . .
Adrienne and Tina started planning a Potluck Brunch. I thought, "Sure, I love eating and chatting with friends." Then, the potluck brunch was going to have just little decorations and they would tell people, "No presents." But then, Adrienne asked if people wanted to bring something, could they bring diapers, wipes or something like that? I said, "Sure."
SOON. . .
Pretty soon this potluck brunch started looking like a baby shower. Oh how sneaky friends can be.

NOW. . .
I loved the Baby Non-Shower and of course, people didn't listen and brought me gifts anyway. Adrienne and Tina were so creative and I loved it! They made me a diaper cake which is sitting on Zoey's dresser and looks so cute. It's so cute, I don't even know if I could use anything from it!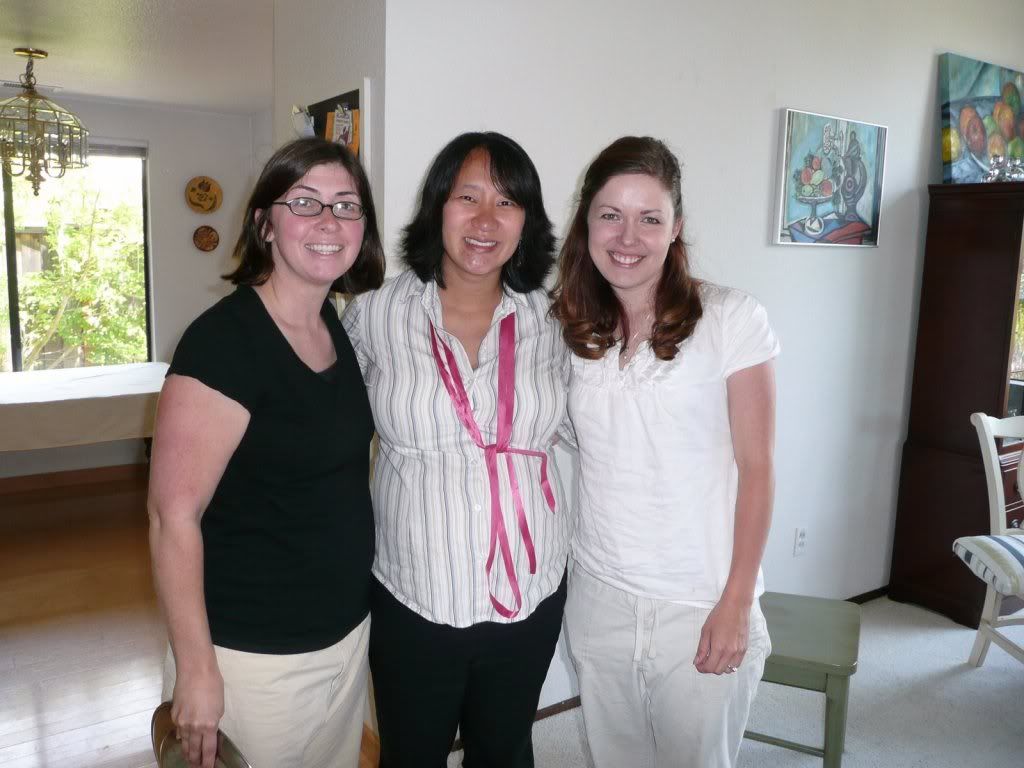 I have the best friends! Thanks Tina and Adrienne!