CJ turned 10 on Friday and it was her turn to have a birthday party. I love parties! Call me nuts, but I love planning parties. This year, CJ had a movie party. Her friends made their own personal pan pizza and picture frames. I took lots of pictures of the girls being funny so that they would have a great picture to put in their frame. This is one of my favorites.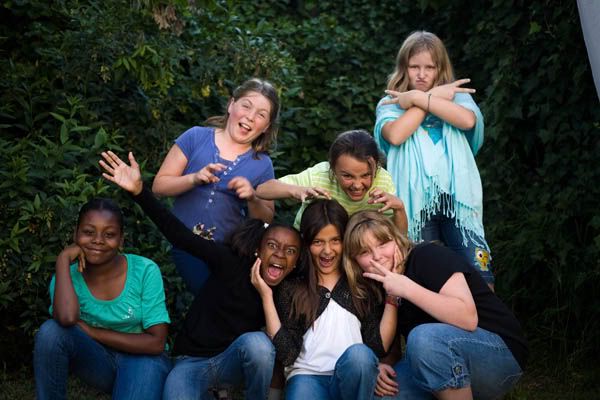 I saw someone make cupcake icecream cones and thought I would give it a try. First, I baked the cupcakes, then I put icecream on the bottom of the cones and placed the cupcake on top. I frosted and sprinkled it before I put it in the freezer until I was ready for them. They turned out great!
After the cake and presents, we went outside and I did a movie trivia game with them. Each time they answered a question correctly, they got a movie ticket that they could cash in later at the concession stand. I hired Mia to man the station. Hey, it was cheap labor! She didn't charge a thing! I gave her candy and she was content.
The girls watched "Hotel for Dogs" outside (thanks to Lora for the projector!)which was great because almost everyone of her friends got CJ something to do with dogs-a dog book, little stuffed dogs. She loved it!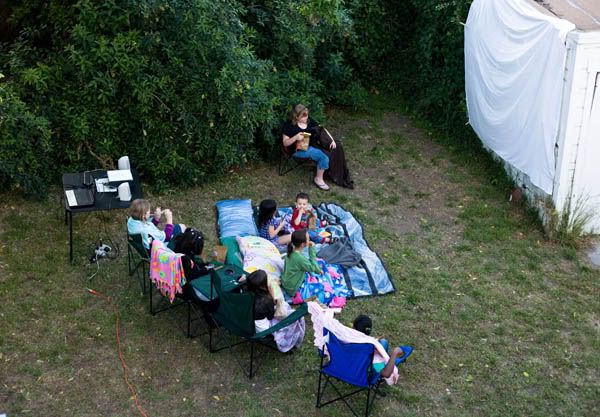 Xander had fun being the only boy. One of CJ's friends, Caroline, Xander loves. He calls her "Coraline". He's seen the movie and it is one of his favorites. You can tell from these pictures that he is a lady's man already!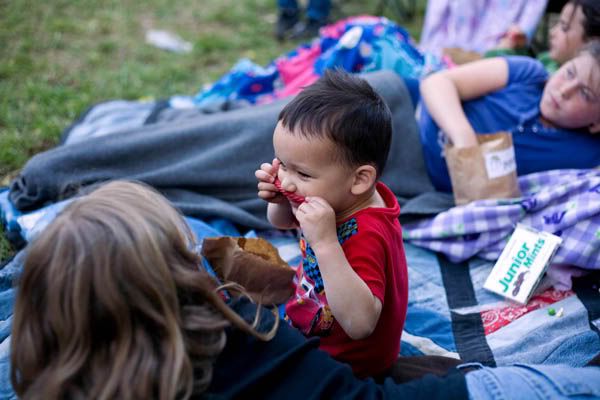 CJ had a great birthday! She got flowers, games, dogs stuff, and her favorite. . . an IPOD shuffle from her very smart Mom and Dad. I love this girl and I wish she would just stop growing up so fast. If I blink, she grows an inch! I love you CJ, my double digit girl!