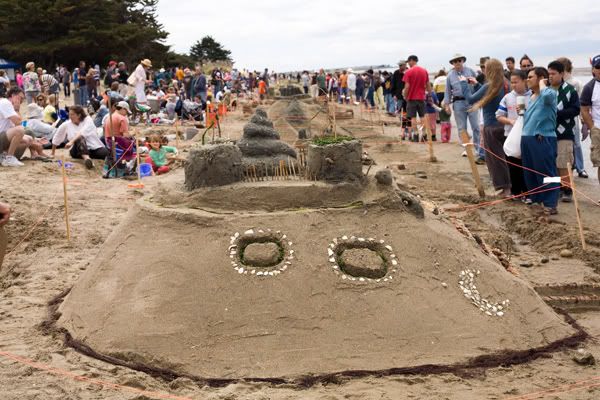 In Alameda, they have an annual Sand Sculpture Contest where all ages can enter for free. They begin at 9:00 a.m. and have 3 hours to complete their sculpture before the judging. We came after all the sculptures were completed and it was fun to walk up and down the beach looking at their creations.
They have each sculpture sectioned off with a rope and some sticks, but that didn't stop Xander from getting too close to them and adding a little footprint in their display.
The contestants could use anything they could find along the beach. Some used clay as their medium and others used the seaweed, shells, and grass.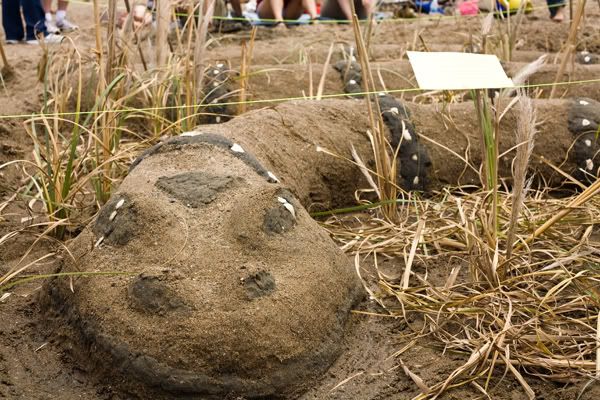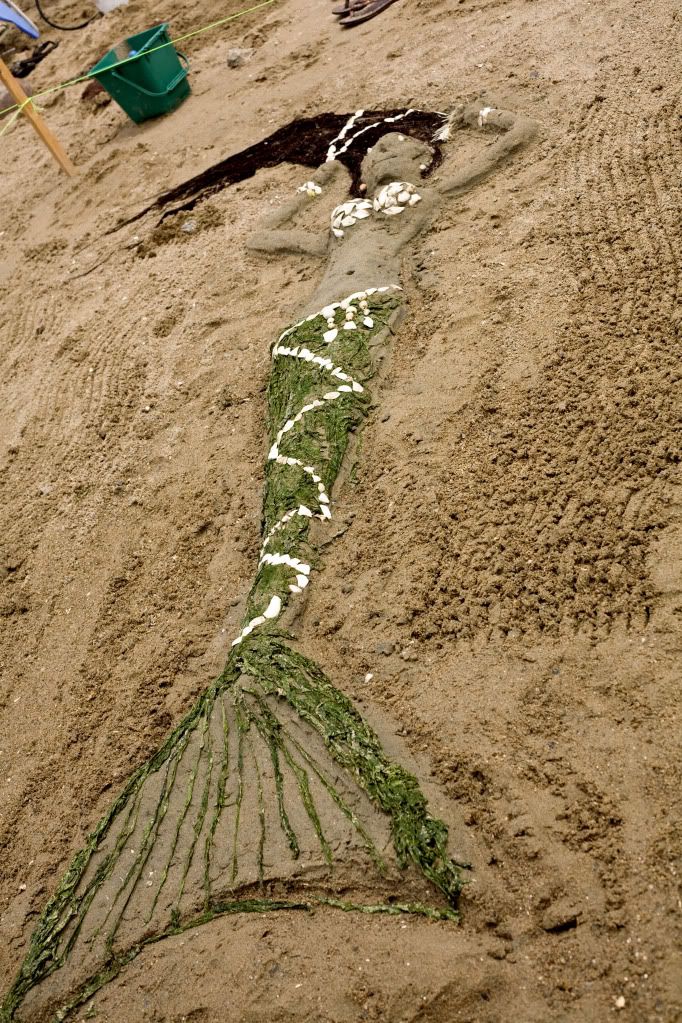 I think my favorites were the ones that were sculpted into animals or objects.
We love living near the beach!