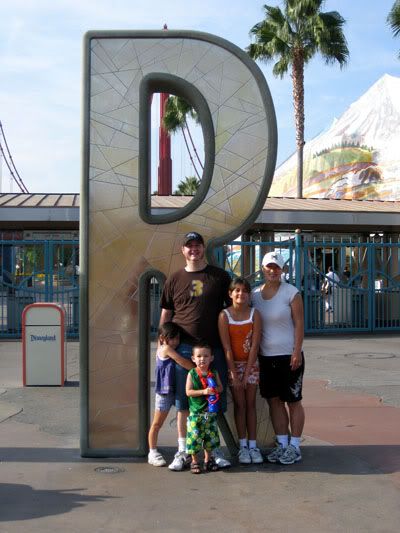 Disneyland was awesome this year. We invited some of our friends who live in the L.A. area to go with us. We had a great time with our group of 9 kids, 6 adults, and 2 pregnant ladies! Kristen and Kori were such troopers being pregnant and due in just a few months! In the picture above, Ben suggested we stand by the "R" in "California" and make it into a "P" for Porters. He's so smart.
It was great taking turns watching the sleeping kids so that everyone had a chance to ride the rides. Zoey even got to ride rides like "Pirates of the Carribbean" and "The Haunted Mansion". She
IS
the perfect baby!
Some of the funniest things. . .
1. Ben complaining about the pink blanket he had to put over Zoey while carrying her in the baby bjorn. He whined, "Isn't there a more manly blanket?"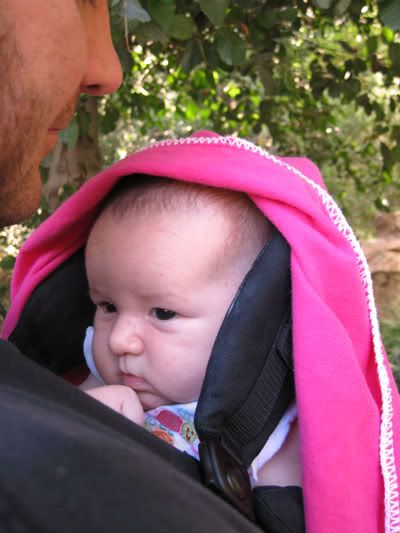 2. Xander, while entering the elevator in the hotel, went straight up to this man he did not know. He took his toy caterpillar (or "snake" as he calls it) and ran it up one leg and over the other while making animal noises. I had to tell him to "stop" or I think he would have done it the entire time. I had to hold my breath to keep from bursting out with uncontrollable laughter. The man just smiled and I could tell he was trying to hold in the laughter. After we got off the elevator, I very slowly let out my giggles as I heard the man behind me chuckling.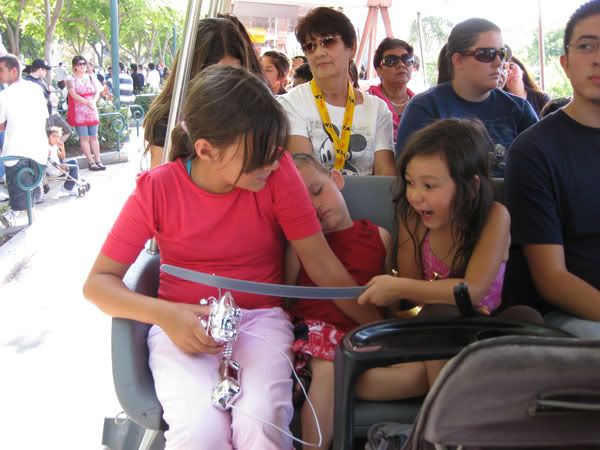 3. Ben took this picture the after the second day at Disneyland and California Adventure. Xander was so tired that he didn't even wake up while putting him on the tram. I love that Mia is trying to be-head CJ's dog! And the look on her face is so realistic.

Some of the Best things. . .
1. For months, we have had the girls save their money for Disneyland. CJ couldn't wait to spend that money. She had even saved her birthday money. It was great because she bought things that I would have probably said "No" to like the 3.00 bottle of pop. Mia bought a sword. She is our Kung Fu girl.
2. This year, we remembered the kid's bathing suits for the Bug's Land.
3. Getting the "stroller pass" so Ben and I could both go on a ride.
4. Mia and Xander being taller this year and being able to ride more rides.
5. Buying squirt bottle fans before we went to Disneyland. I got 3 of them at Walmart for about the price of 1 at Disneyland.
6. Going with friends!