Things I've lost over the years. . .
My dad's hammer in Milan, Michigan at my sixth grade fossil hunt, my senior class ring, 20 lbs. after I married Ben, my citizenship papers, my favorite bathing suit at the pool, my phone everyday. . .
And most recently. . .my mind.
I can say that I am a pretty happy person 99 % of the time. The other 1 % of the time I'm going crazy. I've decided that lack of sleep and exhaustion are to blame. Today I tried to take a nap when the two little ones were napping and was interrupted several times for one thing or another. Needless to say, Crazy Mom resurfaced. She's been absent since Zoey was born and I thought she was gone for good.
I hate when I get that way and I feel so bad and awful. CJ, my thoughtful daughter, got the little kids together and made me happy cards. I love her and how she observes situations and sees how she can make them better. Mia's facial expression is because of the flash and Xander's because that's just how he smiles for pictures these days.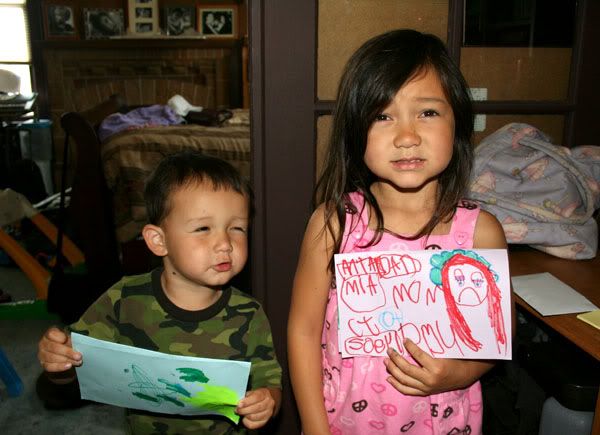 Thank goodness for kids with a forgiving heart.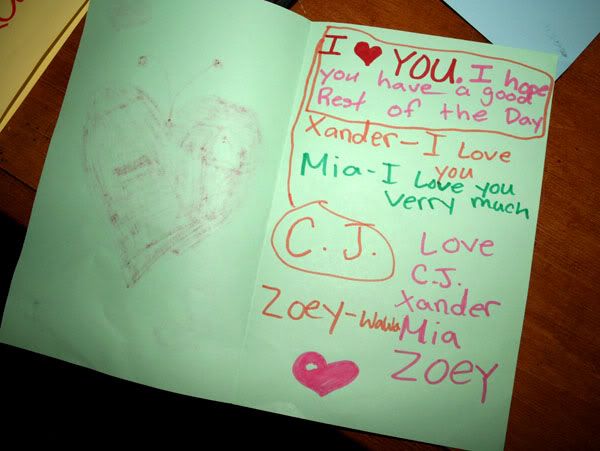 I've decided that I need to look at what I have gained. . .
Most recently. . .this little chunk who is wearing 3 month old clothes in this picture. She's 6 weeks old and as cute as can be.