Some of Ben's family came out to visit us last week. I can't tell you how much my kids and I were looking forward to their visit. We have been literally counting down for months now.
Here are some of the highlights of their visit:
SWORD FIGHTING
Sword Fighting was a workout especially if you fought Caleb or Mia. I think the best match to watch was Ben and his Dad. Ben's Mom got some really cool "jump" pictures of Abby and Caleb that I hope she'll post on her blog.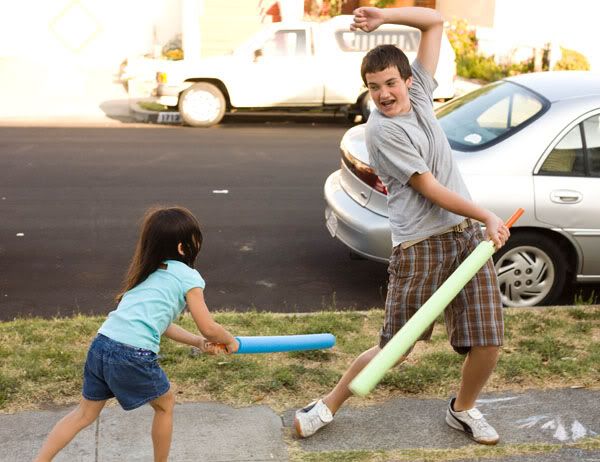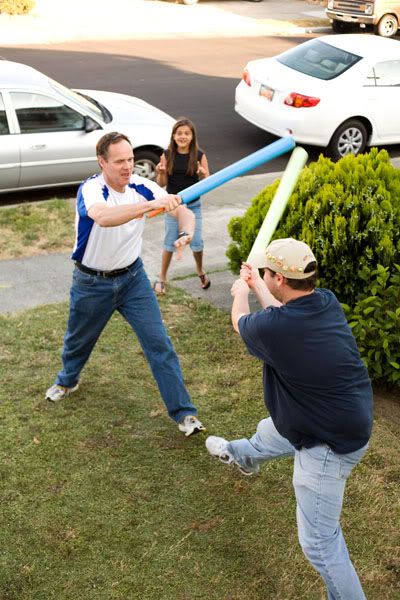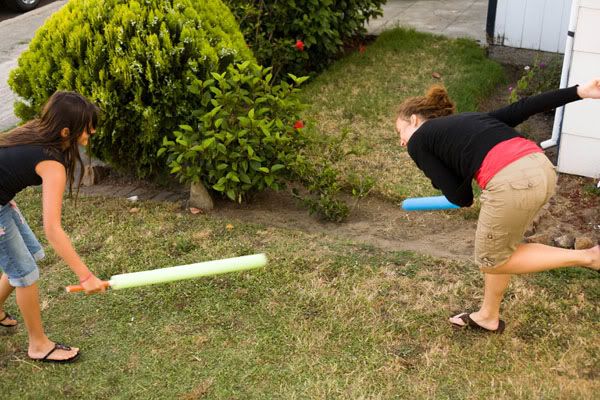 ADVENTURE PLAYGROUND
We had to take them to one of our favorite discoveries. We built an extension and Abby called it the "Porta Potty".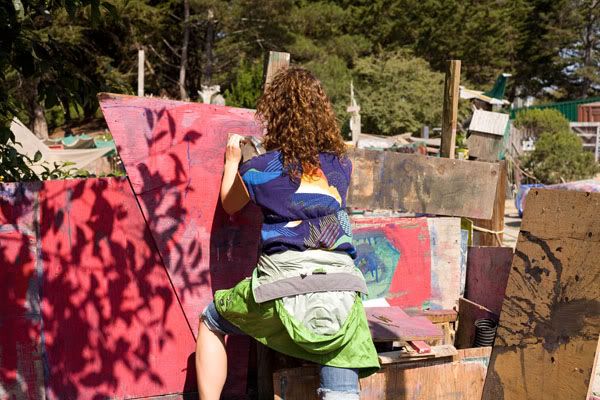 (Sorry Jim, this was the only picture I had of mostly everyone)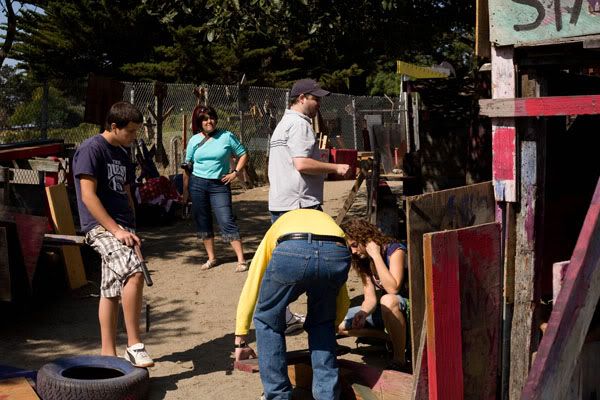 (I'll try to make up for it with this one)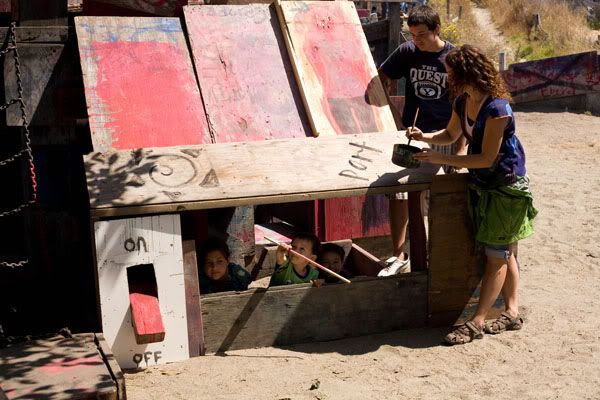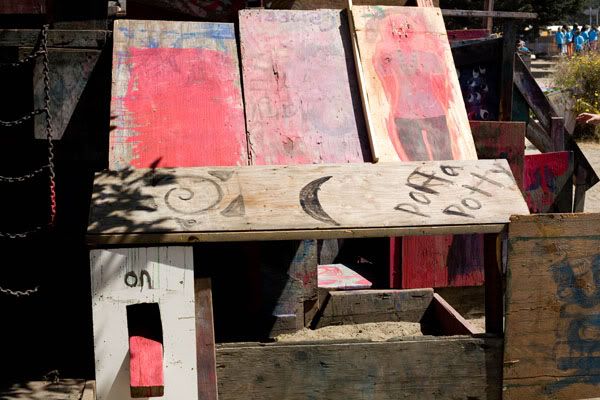 We also went to
Fentons
and got icecream.
Swam
ALOT at their hotel pool and had a
picnic
at the beach.
ZOEY'S BLESSING
We were so lucky that they were able to stick around for Zoey's blessing. I loved having them around and it made me miss having family close by even more. One of the things I loved the most was them loving my kids and playing with them. I loved that Kathy (Mom) just grabbed Zoey and took care of her and gave me a little break. I think that is what it takes for someone to help me. They can't ask, they just have to do it! I loved that Xander told everyone that they were his best friend and that he loved them.
Thanks for coming and for not forgetting about us Californian Porters! We love you and can't wait to see you again!