July 3, 2010-August 27, 2010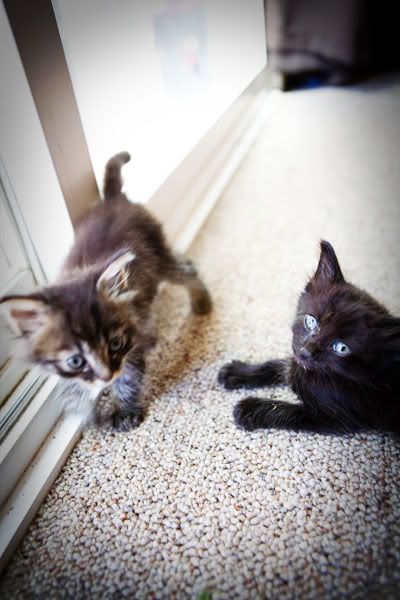 Thirteen was our black kitten whom we found this morning had passed away during the night. We just got him on Sunday and a few days later noticed that we had not seen him eat or drink. We continued to monitor him and Ben tried different types of food and even last night was feeding him by putting the food into his mouth.
Thirteen had no desire to even try to eat and it was like he had given up on life. We think he was weaned too early. We are sad that he is gone. All the kids cried a little this morning. I think this was the first time they had seen anything die, I guess besides the spiders I kill. They have all taken it well and we talked about death.
We had a little funeral and buried him in our backyard. The kids each took a turn to say something they liked about Thirteen. It was precious.
I felt bad for Friday who lost his brother. When I came home after dropping Mia off at school, I checked on Friday and he was laying in his bed with his head resting on the edge looking so sad. So sad, that I, the non animal lover, loved that little kitten. I gave him loves all day because I felt so sorry for him.
When Thirteen was alive I would often catch him and Friday snuggling together like this;
We will miss you Thirteen!