I find things like this. . .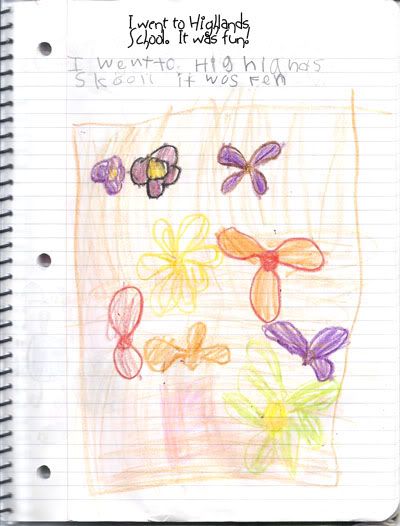 I was helping Mia clean her room and stumbled across this notebook I had given to her at the beginning of the summer. I called it her journal and encouraged her to write in it. She wrote about going to Utah and her grandma's house.
It just makes me smile when. . .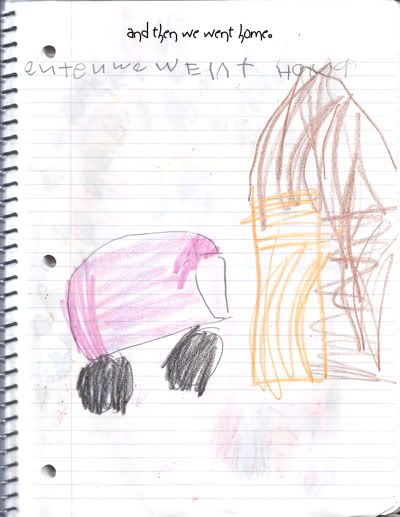 I get a glimpse of what goes on in their little heads.
This page is my favorite. I have to say, Mia is a fabulous artist, it was like I was looking into a mirror.