It was Mia's turn for a birthday party this year. After brainstorming several ideas, Mia told me that she wanted a
"Star" birthday
. I went online to get some ideas and all the ideas I found were about "Rock Star" or "Star Wars" birthday ideas. I had to create my own, which is easy when you have a theme.
The invite was fun to make. I really like making announcements in Photoshop. I turn it into a JPEG image and send to to be developed in a 4X6 photo. I pay like .13 just like a regular photo. Much cheaper than buying them as an announcement!
The kids decorated their treat bags with stars. . .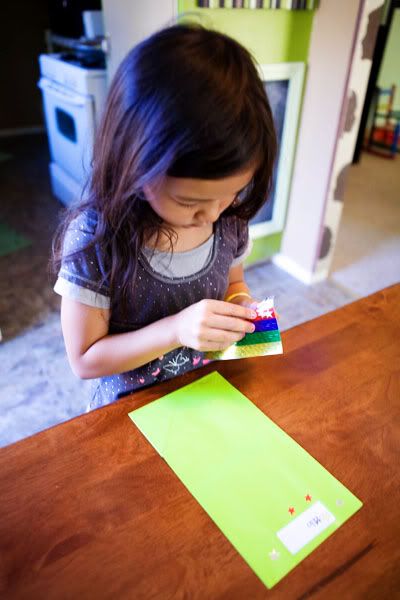 That they would get a group picture to put in it. . .
They tried to pin a star on Earth. . .
And they shot off balloon rockets trying to hit the star bullseye. . .
The funnest part was probably
"shooting stars"
where they shot the "star" (waterballoon) and tried to hit the target star. Towards the end, everyone wanted to be in the target!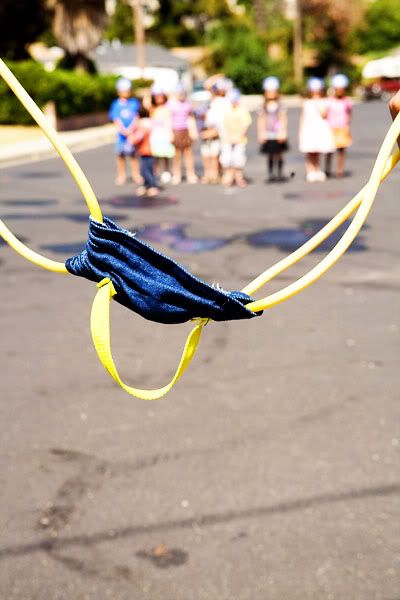 The kids ate some "starrific" food. . .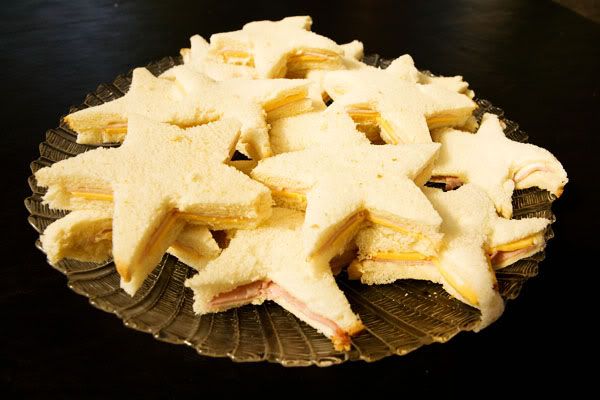 And smashed a star pinata, which was tons of fun to make!
Check out my other blog later this week and I will show you the process.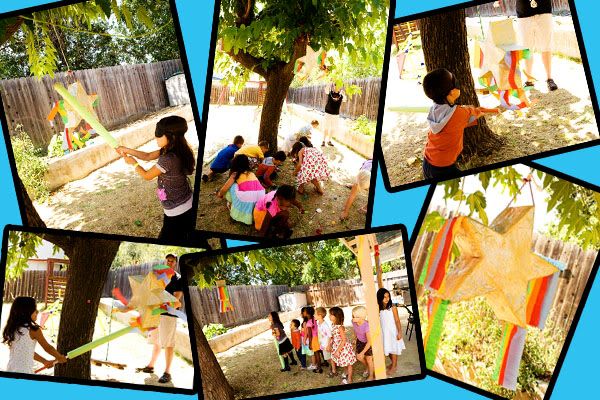 The yummiest part was probably eating the
star cupcakes
and singing "Happy Birthday" to Mia.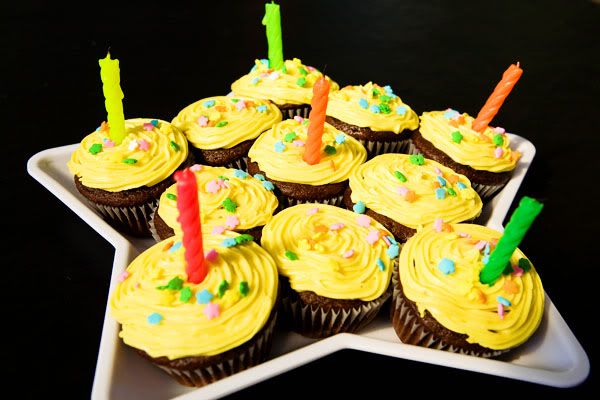 Mia loved all of her
presents from her friends
and giving a hug to everyone! She got a couple of dress up outfits and a couple of outfits that make her look so cute! Polly pockets to play with, beads to make necklesses, Barbie pages to color and paper butterflies to make!
We are SO lucky to have so many good friends! Thank you for coming to Mia's party!