In our ward, there are little groups of families who have these vacation traditions and there are a certain select families who are invited in each group.
Take for instance, the boating group. Every year a bunch of families, who own boats, of course, vacation together for days. In fact, it is a good size group, that when that does happen, the attendance in church goes down.
Now there are other families who have organized themselves also. For the past two years, I have known about these groups but did not care whether or not I was invited. I personally think that exclusive groups are dumb because there will be someone who feels left out. In fact, a couple of years ago I organized my own little camping group and told them to invite whomever they wanted. "Ha!" I thought. "Take that exclusive families!"
Last year, we didn't go camping because it just didn't happen because someone (um. . .me) dropped the ball and waited until the last minute and then it got to be too busy. Then , unexpectedly, a friend who is part of one of the camping groups, told me that I may be asked to join their group for next year. It seems our family was being discussed and reviewed. "How silly", I thought to put so much effort into selecting a family.
Then the time came to book the sights at Big Sur, which I found out later, was a hidden piece of paradise. I had no idea what a big deal it was and how fast camping spots fill up, especially during the holidays. We all had to go online at 7 a.m. in November of last year to book the sights. Minutes later, the entire campground was filled.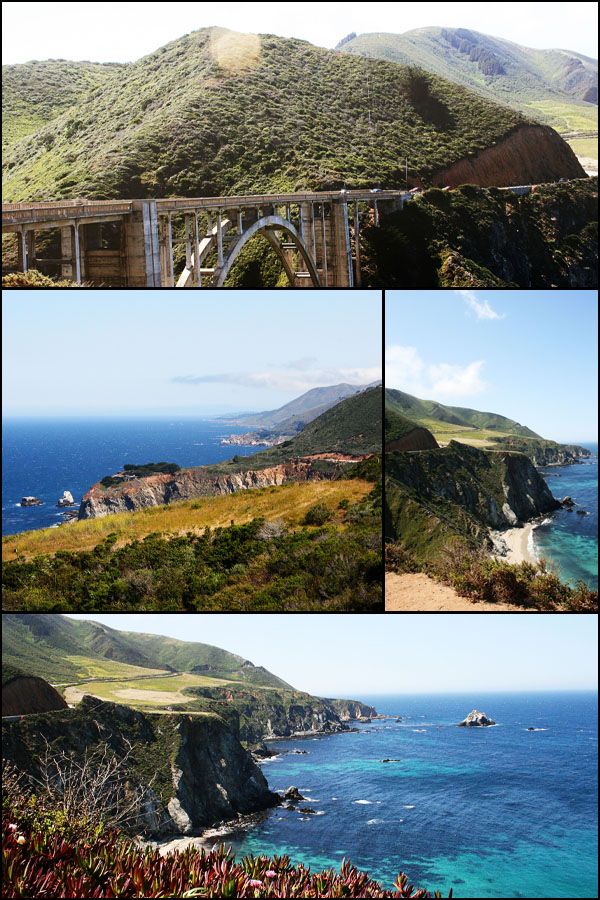 May came quickly and since it was so busy, I waited until the day before to pack and do everything. Not my usual way of doing things. I'm usually a "do a little here and there" kinda of person. So saving it all to the last minute was stressful, but we managed it.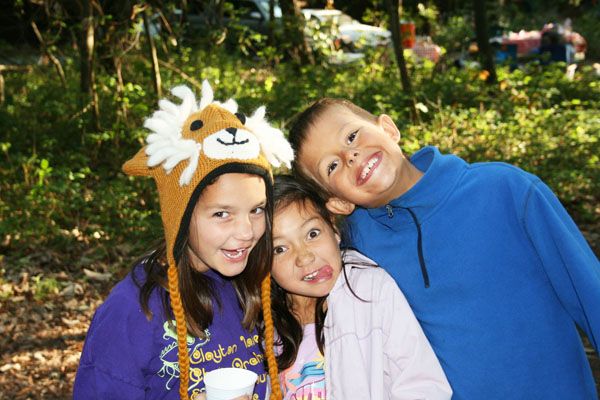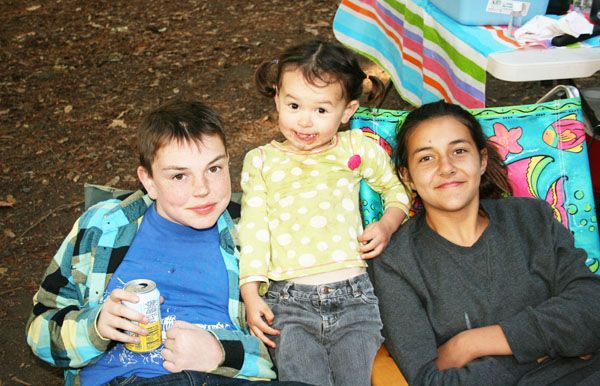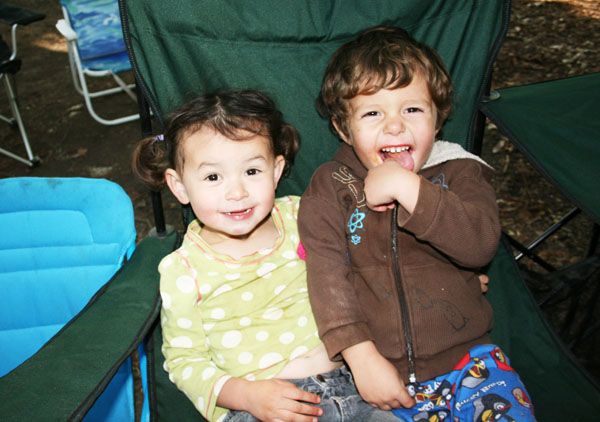 We coordinated most of our meals together and so we only had to cook a couple of times. "How convenient!" I thought. It didn't take long to see how awesome our weekend was going to be. Every single one of my kids had someone to play with, even CJ who always seems to be the odd one out. I was thrilled!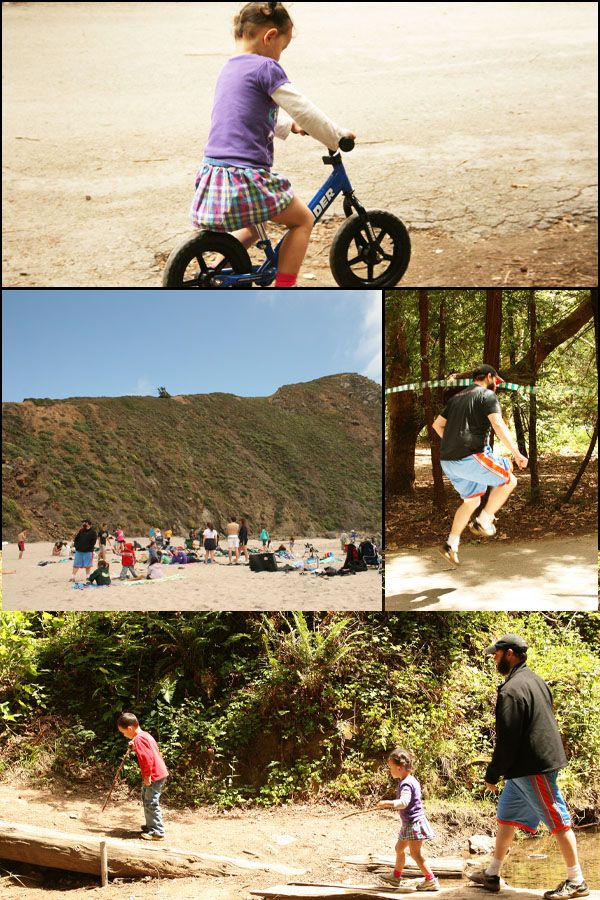 We jumproped, played sky ball, rode bikes, hiked, went to the beach, caught and saw lots of insects and tadpoles and roasted marshmellows. We went on the best hike ever with the kids! They call it the water hike because we hiked over rocks and the kids got all wet and loved it!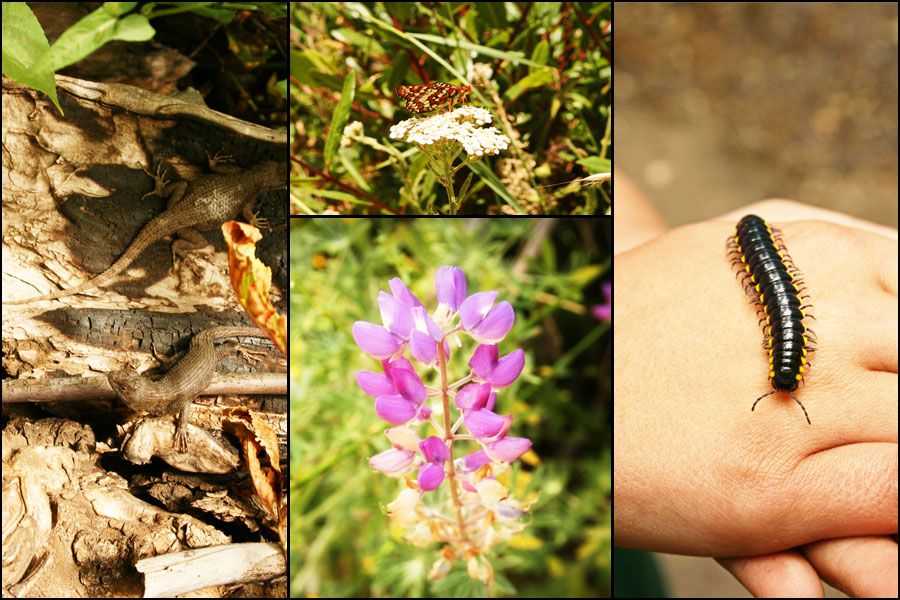 There was this one part where we ended. The kids played in the water and my friend Jane decided she would swim to this rock. "Scary" I thought because there was a little current. She made it look so easy and it looked like so much fun that I decided to do it too! I am not a strong swimmer and it honestly was a little scary for me. I couldn't believe how strong the water could be when it was moving. I finally made it to the rock and decided that I would climb to the top and jump. Now others may think that that was the scariest part, but for me that was cake. The swimming part is scarier and harder for me but I did it! One day, I hope that I can become a strong swimmer.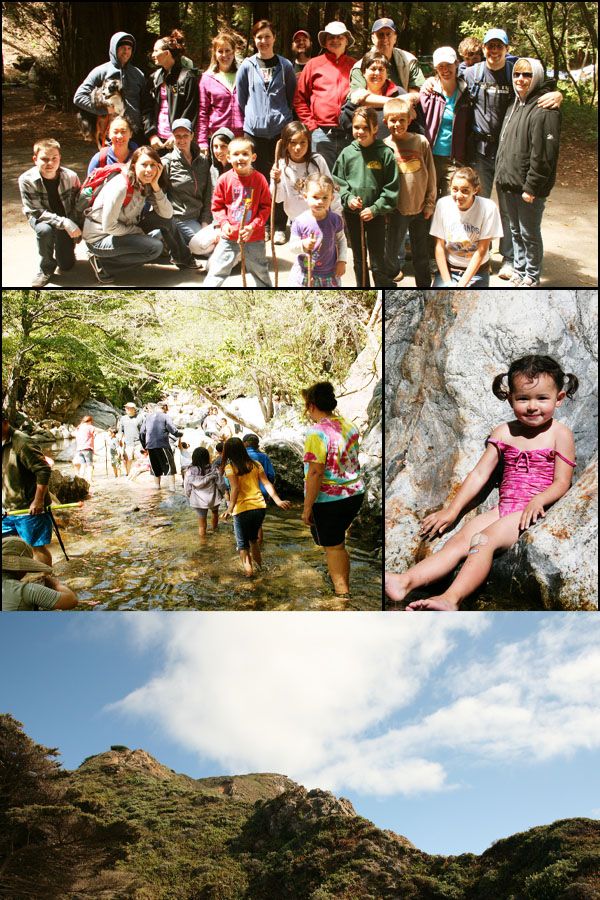 So remember how I was totally against exclusive groups? Well, towards the end, I understood a little more why it is so hard to invite everyone. Another ward was camping near by (yes, the Mormons were taking over Big Sur!) and I could see how it would get to be too much work to organize such a large group. I could also see how it could be bigger and bigger each year and by having a smaller group, things were more contained and manageable.
So now every year we can look forward to Memorial Day camping. My kids will have a blast growing up with this tradition and a friend to do it with. Our kids fit in so nicely with the others and it made it so Ben and I could enjoy ourselves as well. Can't wait to go to Big Sur again!